Ready to grow your business?
Revive old sales leads, reconnect with past clients and expand your network growth.
Get listed free
We Love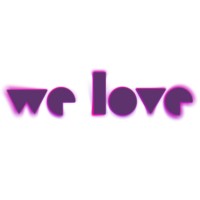 We Love
Corporate Environmental Responsibility (CER)
Company state: Looking for business partners
Phone number: + 44 (0) 7515 404 855
Headquarters: United Kingdom, Kent, Maidstone, United Kingdom
An independent agency - nimble, curious and cross-functional - we've spent the past 10 years creating beautifully crafted, digital brand narratives for the likes of Sony, Yamaha, Endemol-Shine, Benson's the Juicers, Kingfisher Beer, DFDS, Turner, MTV, Emirates and L'Oréal.
Working on their core platforms, from DotCom to Campaigns, Apps to eComm - both mobile and desktop.
We close the gap between strategy and delivery by always ensuring: 
• The hard won insights from your planning don't fall between the cracks of process and pressure.
• Your communications are brand first and behaviour driven, connecting directly with your target audiences.
• The route taken is as practical and human as possible. We are digital thinkers, doers and everything in between...