Ready to grow your business?
Revive old sales leads, reconnect with past clients and expand your network growth.
Get listed free
HashStudioz Technologies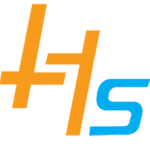 Company state: Looking for clients
Phone number: +1 4087570570
Headquarters: United States, California, Altadena, 161 W Altadena Dr, Unit 501 STE Altadena CA, 91001
A Leading Product Development Company Helping Startups And Enterprises.
HashStudioz Technologies is an award-winning product engineering company that serves clients from entrepreneurs to Fortune 500 companies with innovative information technology solutions. The company began operations in 2018 and has since expanded to include more than a thousand technical experts, engineers, and professionals. Facilitating an excellent client experience and clever, new solutions depends on timely delivery and post-development assistance. They have successfully completed over 200+ projects since its beginning. The company also offers cutting-edge technologies including the Internet of Things (IoT), Blockchain, Salesforce Development Services, Travel Technologies, Cloud Computing, E-commerce, and a Marketplace for Services.