Ready to grow your business?
Revive old sales leads, reconnect with past clients and expand your network growth.
Get listed free
Antique Floors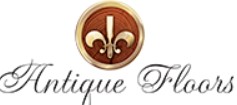 Company state: Looking for investors
Phone number: 0298108838
Headquarters: Australia, New South Wales, Leichhardt, Leichhardt, Australia
Other locations: 67 John Street, Leichhardt, NSW, Australia, New South Wales
These specially sourced timbers are then cut to size, hand sanded and restored with natural oils to create classic and contemporary timber flooring. They are individually selected based on their structure and dimensions to ensure they represent the best that nature has produced. ​ For generations, we have refined our craftsmanship and technical knowledge of wood, enabling us to achieve a truly unique finish.