Ready to grow your business?
Revive old sales leads, reconnect with past clients and expand your network growth.
Get listed free
Mandy Queen PR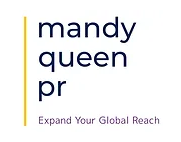 Company state:
Phone number:
Headquarters: United Kingdom, Edinburgh, United Kingdom
Other locations: Hong Kong
UK's PR and Marketing Expert for Hong Kong
Based in Edinburgh, Scotland and Hong Kong, MQPR is the UK's PR and Marketing Expert for the Hong Kong Market. We cater to organisations looking to establish their brand in the global market. 
Since 2010, MQPR has been the trusted partner for 100 local and global organisations in Hong Kong. We have solid experience formulating integrated marketing and PR campaign strategies that support our clients in various aspects of market reach, including strategic communications planning, trade show optimisation, post-export marketing, product and service launches, brand building, and expansion.