Ready to grow your business?
Revive old sales leads, reconnect with past clients and expand your network growth.
Get listed free
SM Hawaii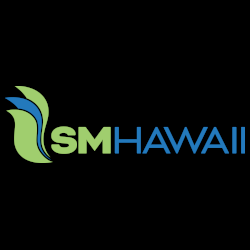 SM Hawaii
Corporate Environmental Responsibility (CER)
Company state: Looking for business partners
Phone number: 808-947-2950
Headquarters: United States, Hawaii, Honolulu
SOCIALLY CONSCIOUS CONSULTING
Launched in 2007, SM Hawaii (formerly Social Marketing Hawaii) is a multifaceted communications and advocacy hub that focuses on creating behavior-based communications, marketing, and policy change. With more than 80 years of combined experience, our team members have worked on some of the largest non-profit, government, and for-profit campaigns and legislative efforts in the State of Hawaii.
Our work is:
SOCIALLY CONSCIOUS: Based on the concept of Social Marketing, a type of marketing developed in the 1970's, we focus on using universal marketing principles to bring about social good rather than only commercial profit. 
EVIDENCE-BASED: We create measurable outcomes based upon sound research. Our marketing strategies are designed to reduce barriers and enhance the benefits associated with your product or the desired behavior. 
FORWARD THINKING: Our job is to not only meet our clients' needs in the present, but also foresee their needs in the future. We do our very best to make sure our work is effective, impact